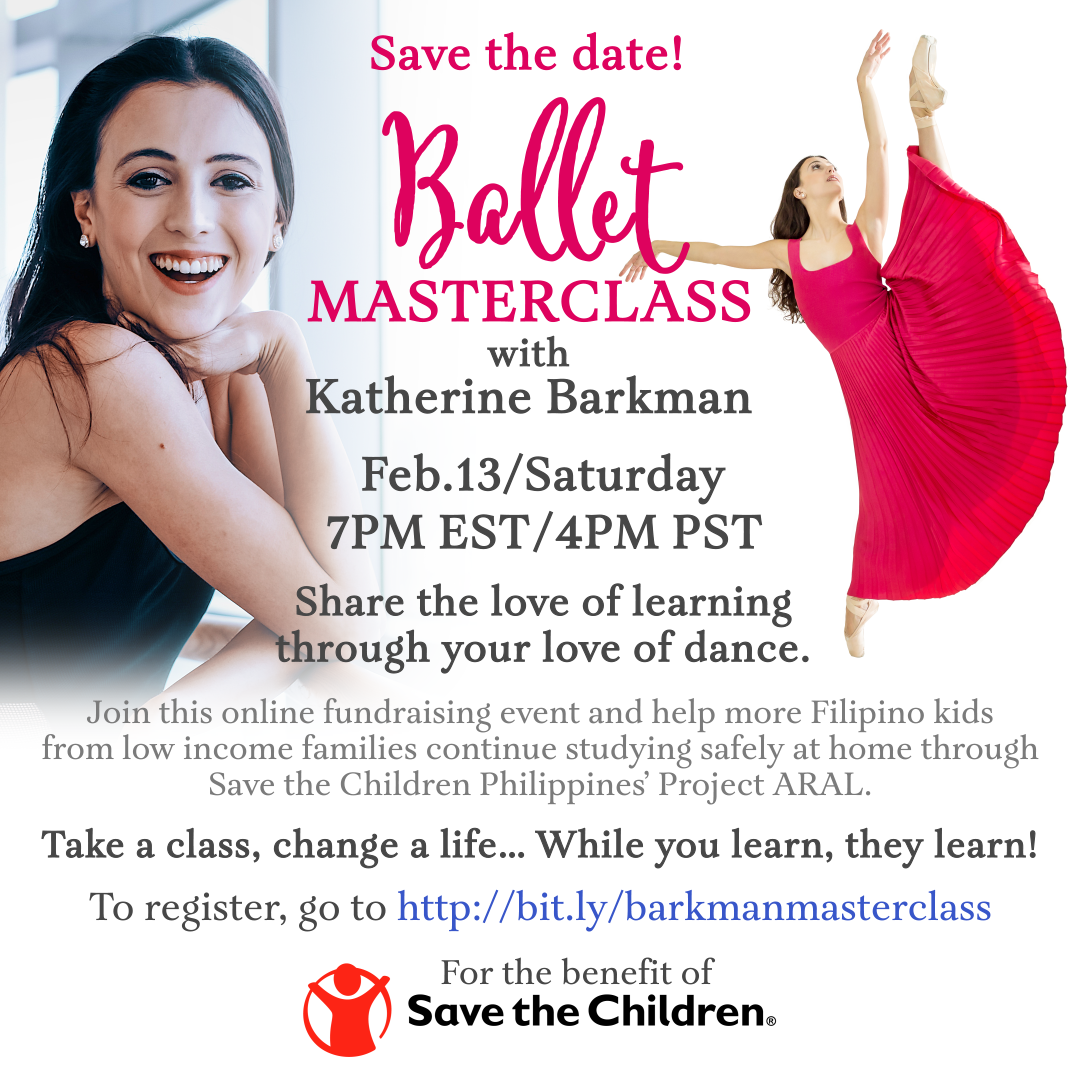 2-hour Ballet Technique + Pointe Work MASTERCLASS
Join this online fundraising event and help more Filipino kinds from low income families continue studying safely at home through Save The Children Philippines' Project ARAL. 100% of proceeds go directly to the charity.
Take a class, change a life… While you learn, they learn!
To register, please go to: bit.ly/barkmanmasterclass