Repertoire
In only seven years of being a professional dancer, Katherine Barkman has already performed most of the highly-coveted principal ballerina roles in classical and neo-classical productions.
Having been trained extensively in the Vaganova technique, the rigorous discipline, precision, and artistry required to excel in this method have led her to noteworthy performances of these timeless heroines.
At the same time, she has also shown her skill and proficiency in performing contemporary choreographies and has had several new works choreographed on her as well.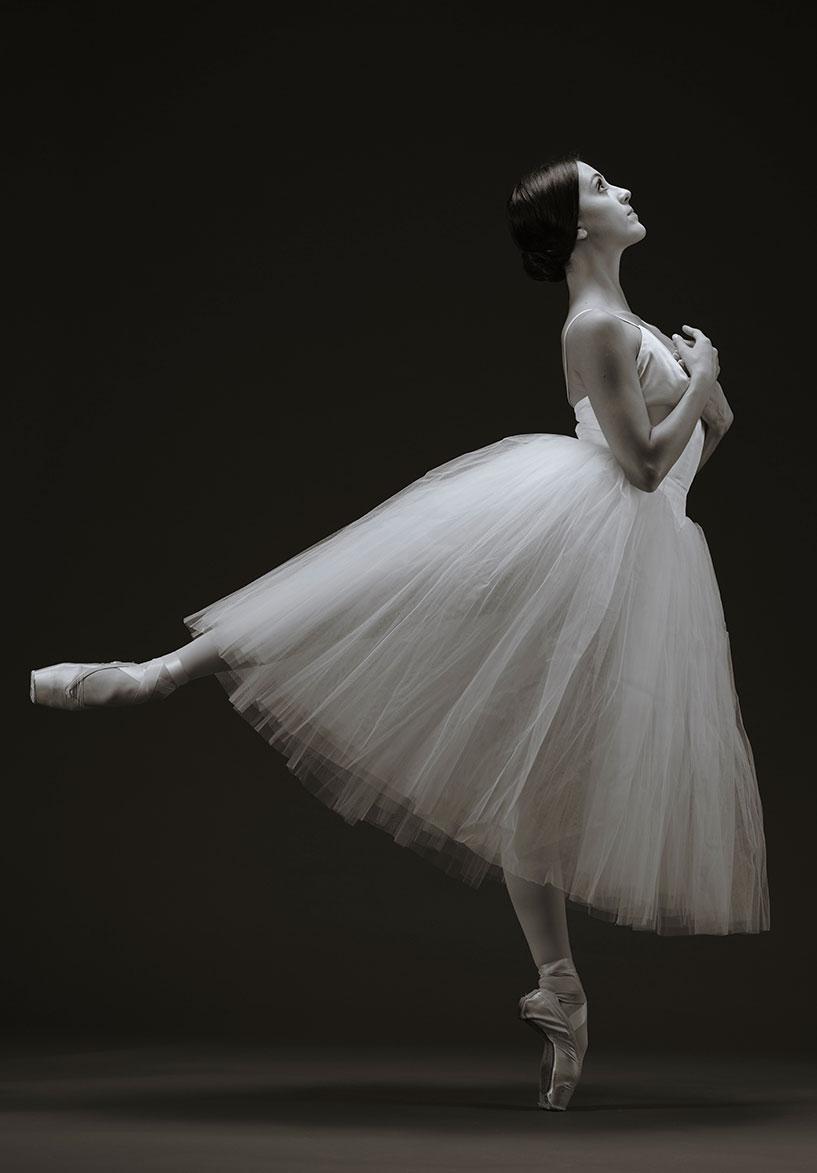 CLASSICAL: Full-Length and Pas De Deux
Swan Lake Odette/ Odile
Don Quixote Kitri
Giselle Giselle
Sleeping Beauty Princess Aurora, Diamond Fairy
The Nutcracker Sugar Plum Fairy, Snow Queen, Dew Drop
Le Corsaire Medora, Gulnare
La BayadereNikiya, Gamzatti
Romeo And Juliet Juliet
Raymonda Raymonda
Coppelia Swanilda
Les Sylphides Prelude
Satanella Pas De Deux
Esmeralda Pas De Deux
Paquita Grand Pas, Armide Variation
Diana and Actaeon Pas de Deux
NEO-CLASSICAL:
Allegro Brillante (George Balanchine)
Tarantella (George Balanchine)
Meditation from Thais (Sir Frederick Ashton)
Birthday Offering (Fonteyn) (Sir Frederick Ashton)
Dying Swan (Mikhail Fokine)
Grand Pas Classique (Gsovsky, Auber)
Cinderella
originated (Lisa Macuja-Elizalde)
Snow White
originated (Lisa Macuja-Elizalde)
CONTEMPORARY:
Beethoven Serenade , originated (Jessica Lang)
Joplin Medley, originated
Orpheus , originated (Dana Genshaft)
Un Sospiro , originated
Shadow Lands, originated
Delusional Beauty, originated (Annabelle Lopez Ochoa)
Bloom
Home-Coming, originated (Brett Ishida)
Where Do We Go Now, originated (Mthuthuzeli November)
Racecar, originated (John Heginbotham)
The Distance Between, originated (Simon Hoy)
K.B.J.P, originated (Bam Damian)
La Femme, originated (Ernest Mandap)
Aria, originated (Martin Lawrance)
Rebel, originated
Trazos (Jaime Pinto Riveros)
Echo (Tamas Kriza)
Arachnida (Agnes Locsin)
Dancing to Verdi (Tony Fabella)